[FAQs]

What is Digital Noise Filter in Samsung H Series TV?

Last Update date : 2019.01.10

The Digital NR (Noise Reduction) option in Samsung TV helps in eliminating any excess digital noise in a picture and help to reduce any flicker caused by this. This option is intended for 480i video which will generally have the most "noise" in the signal.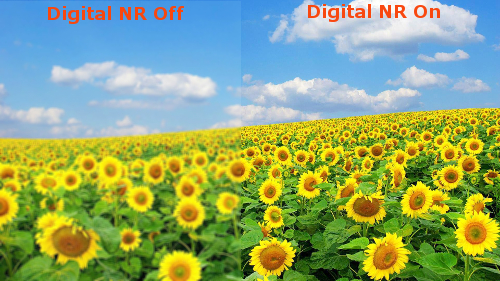 There are various options for setting Digital NR :
Digital NR

Description

Off

Turns the Digital NR filter off.

Low

Sets the Digital NR filter for low.

Medium

Sets the Digital NR filter to medium.

High

Sets the Digital NR filter to high.

Auto

The Digital NR filter will automatically switch

between High to Off depending on the incoming

signal.

Auto Visualization

(Only available with analog channels) When

changing stations will show signal strength
Contents Satisfaction Survey
Q1. Is this content helpful?
Q2. How satisfied were you with this content?
Q3.Tell us what you think. What could we have done to answer your question better?